MetaMask is a browser extension used to securely store your crypto assets, but it also acts as a gateway to blockchain DApps. It is widely used and trusted by over 5 million users worldwide, which is why he have also chosen MetaMask as the preferred wallet for this tutorial.
Go to https://metamask.io/download.html and install the Chrome extension on your device. The MetaMask wallet can also be installed on iOS or Android mobile devices, and the desktop version extension is available for Chrome, Firefox, Brave, and Edge. In our tutorial, we only cover the desktop version for Chrome.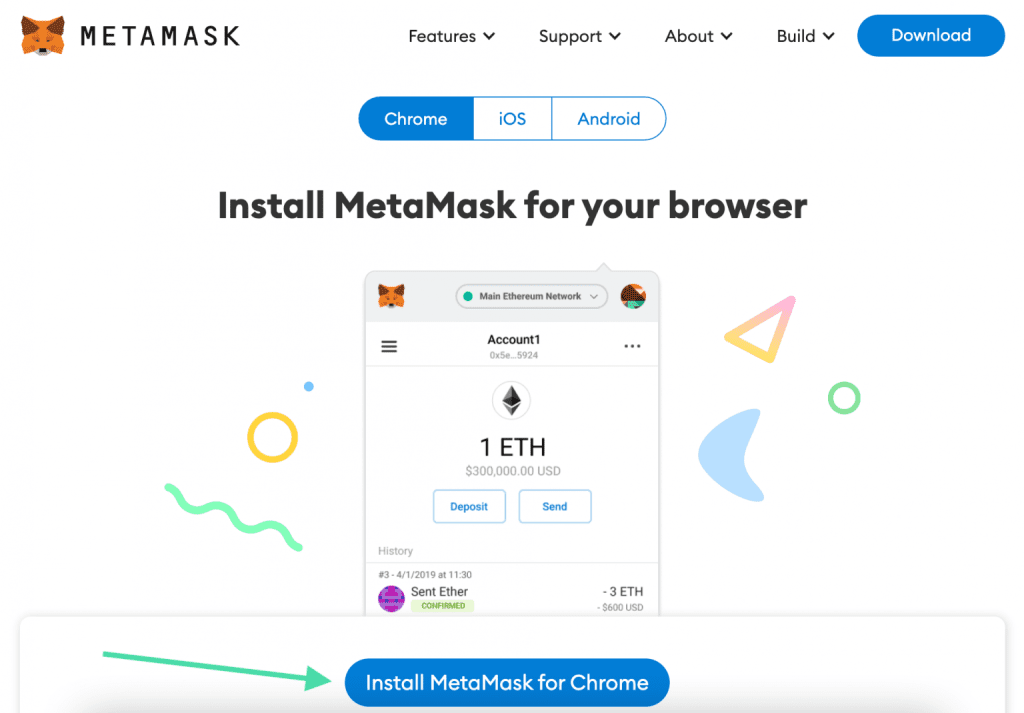 Simply click 'Install MetaMask for Chrome' and you will be redirected to Chrome's web store showing all details for the MetaMask's browser extension. As illustrated in the image below, when in Chrome web store, click 'Add to Chrome' and then click 'Add extension' to the pop-up being shown on your screen.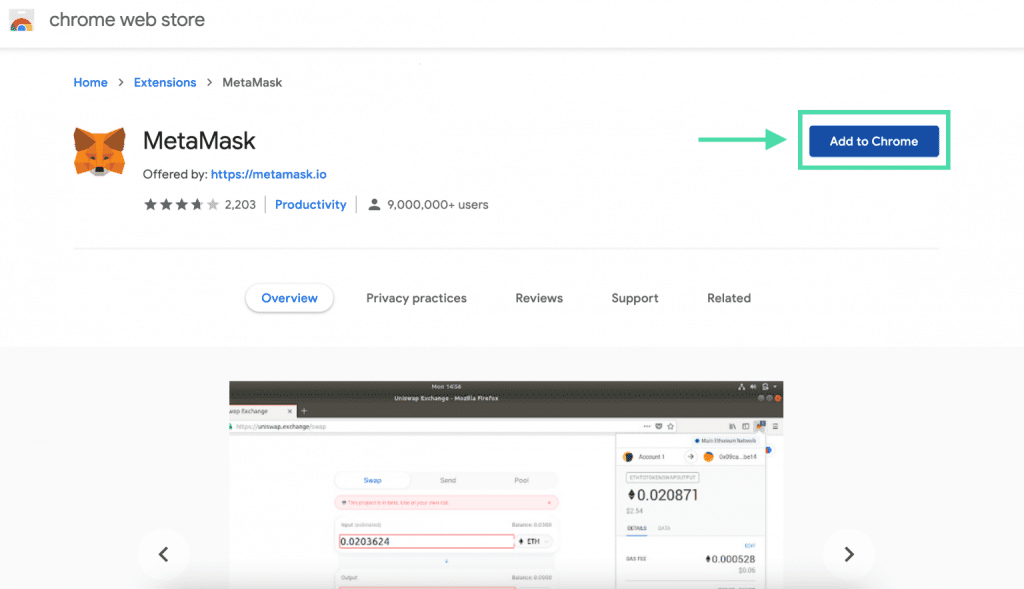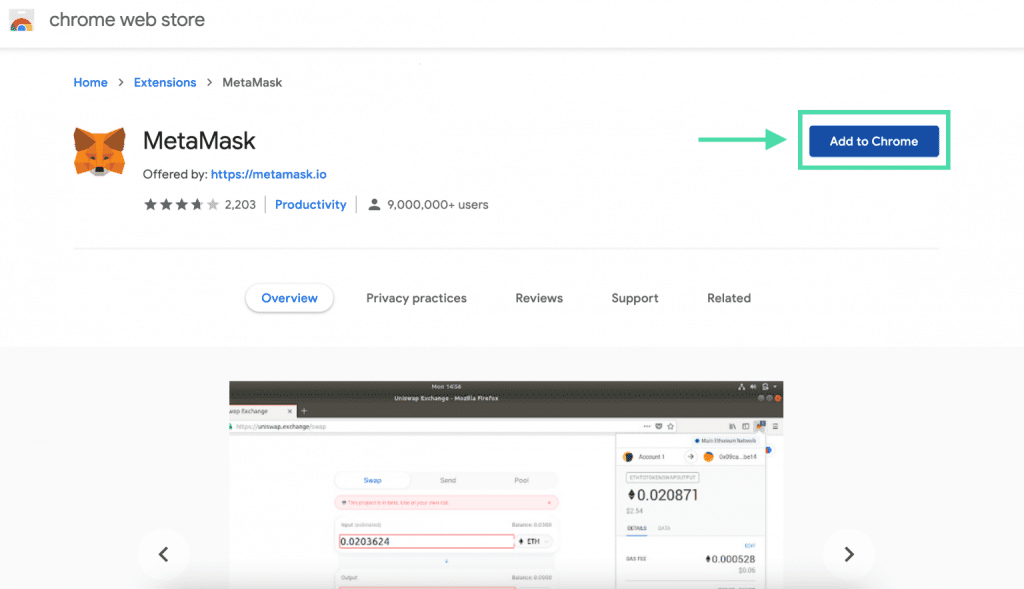 Chrome Web Store – Confirm and add extension
Congratulations! You have successfully added and installed MetaMask on your device!
Steps for creating a new wallet in MetaMask
In order to setup a new wallet on your device, go ahead and click the 'Create a Wallet' button in the screen shown when setting up MetaMask for the first time.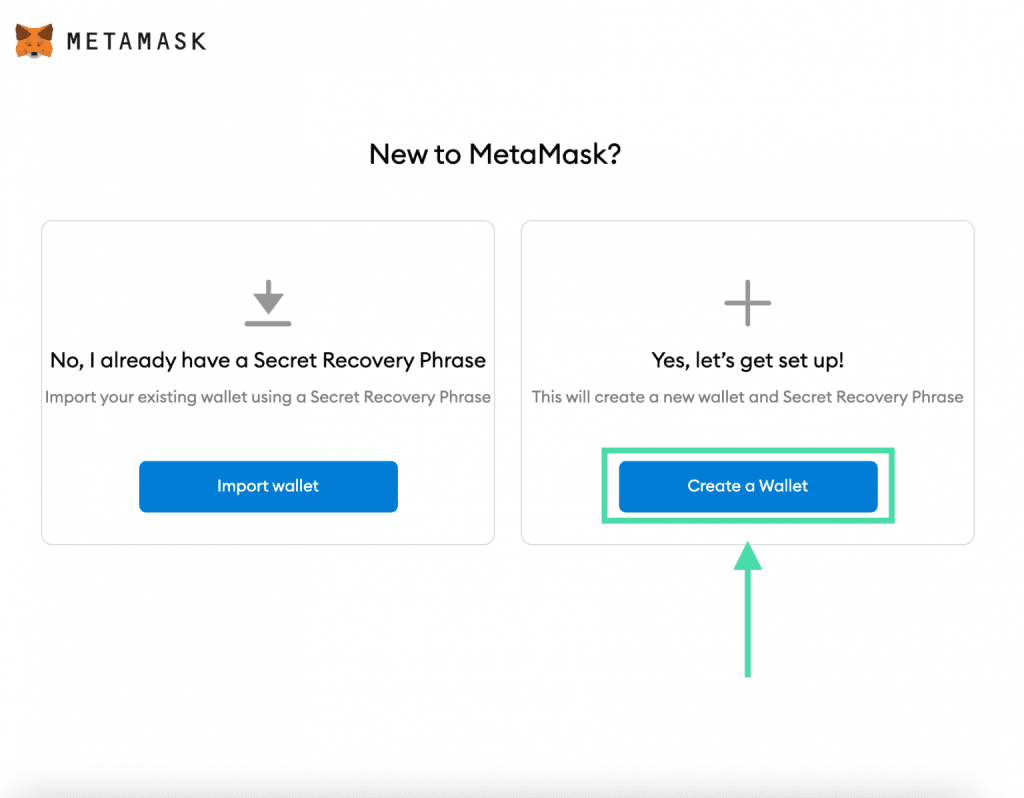 The next step implies that you add a password for your account and that you agree with MetaMask's terms of use. Your password must be at least 8 characters long so that it will be considered valid.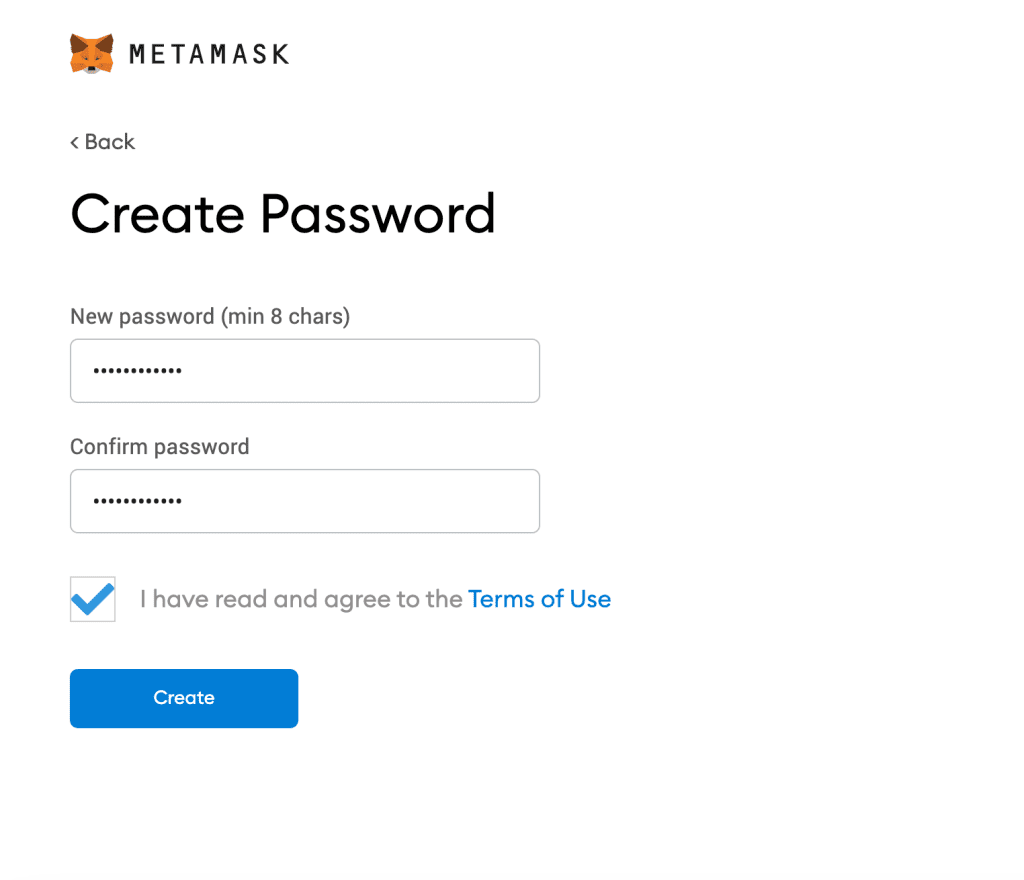 For added security, your account will be protected with a Secret Recovery Phrase. Make sure that you save the phrase being provided to you, as you can use this for recovering your password, in case it has been forgotten.
Click on the lock icon to reveal your secret recovery phrase
As part of the next step, you will have to confirm your new secret recovery phrase. On the bottom part of the screen you will find the phrase options that need to be selected in the order you have received them.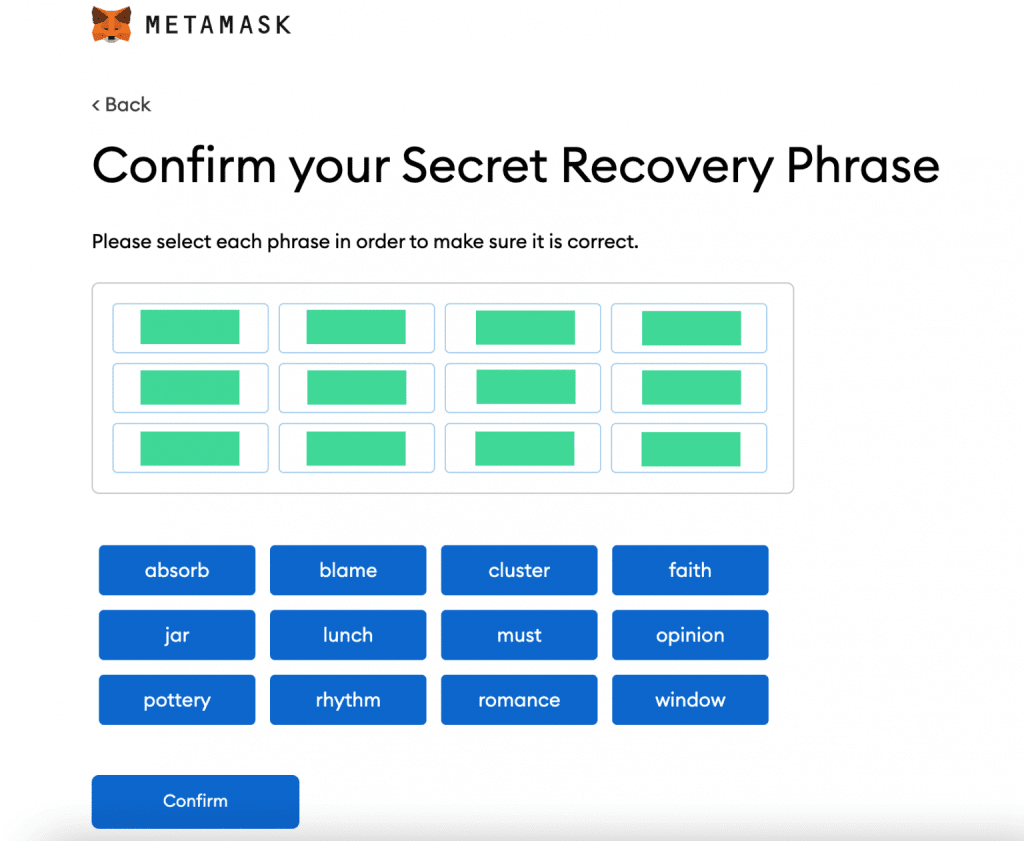 Secret Recovery Phrase confirmation
After successfully confirming the recovery phrase, you are all done! You have successfully completed the initial setup of your MetaMask wallet.
Add DEVI Token to your wallet
Copy DEVI's token contract address to your clipboard: 0x79f868dcBAA9358F1D1D9E059eA3CF6fBEB5533A
Go to the main screen of your MetaMask extension and click the 'Import token' button.
In the 'Import Tokens' screen that will show up, fill in the 'Token Contract Address' input with the above contract. MetaMask should then automatically fill in the token's symbol and decimals for you, then click 'Add Custom Token'.
Confirm your action by clicking the 'Import token' button.
Click 'Import tokens' button to start importing DEVI to MetaMask.
Paste DEVI's creation contract address to the 'Token Contract Address' field.
Confirm the import of DEVI token to your wallet.
Congratulations! You have now successfully added DEVI token to your wallet.